Hydrostatic pipework pressure testing 
The purpose of pressure testing any new water main or service connection is primarily to identify its structural integrity for any leakage and also for verifying the performance of the new main or service laid for adoption and acceptability.

Hydrostatic pressure testing is used to identify if there are any faults, leaks or defects from,


1 Poor pipe laying procedures or workmanship during the construction of the main or pipe.                                            

2 Damaged to any pipework, materials or fittings during construction.                                                                                                      

3 Non- conforming fusion joints or tapping bands or saddles, flange sets, or mechanical joint.                       

4 Any manufacturing defects of Mains, Pipe, Materials or Fittings.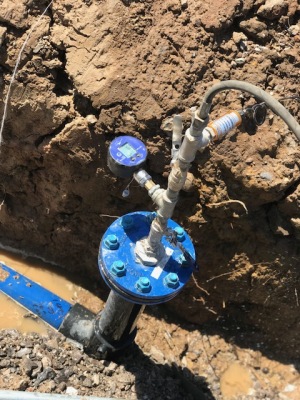 S P Environmental Services LTD carries out hydrostatic pressure testing of all PE mains & pipe work that is tested using a TYPE 2 test and is carried out in strict accordance with IGN-4-01-03 – Issue 2– Pressure Testing of Pressure Pipes and Fittings for Use by Public Water Suppliers.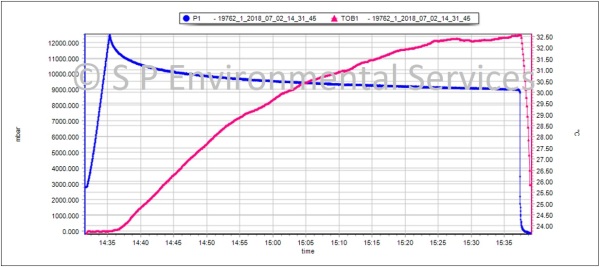 We use the latest equipment that is purpose built for the job such as;
1 Petrol or electric driven pressure test pumps
2 Aluminium test manifold 
3 Data logger that produce graphs 
4 Stainless steel fittings to prevent corrosion contamination to the new main
5 Computer software that gives a PASS/FAIL whilst on site 
Our engineers are all trained in pressure testing which is an EUSR approved training course and also hold the all important EUSR and CSCS card, we issue details RAMS prior to starting the work and issue certification and photographic report included highlighted sections that have been pressure tested upon completion. We can work closley with all U.K water boards to ensure that their requirments are met in accordance with IGN-4-01-03 – Issue 2.
Fill out the online form for a quote in minuits...